Long time no blog! Christmas season's the busiest ever! Ok on to the polish. Today I've got a very pretty dark gray that's a dupe for Essie Smokin' hot!
This is my first time to try the Sally Hansen Hard As Nails line and I must say I'm impressed! The consistency is a little runny so application can be tricky at first but the self-leveling formula is just fantastic. I used two coats.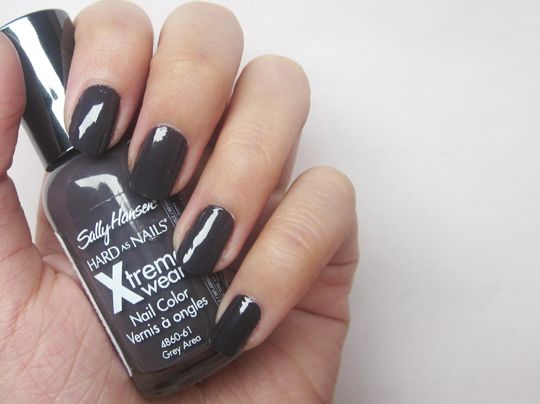 The finish is super ultra glossy, no top coat needed! In terms of Xtreme Wear, it was pretty decent but not notably long-wearing. I got two chip-free days.
I really like this type of gray, it goes well with my skin tone. Could be my new favorite!
Sally Hansen is available here in the Philippines but sadly the shade range is very limited. I got this bottle from ebay.
Until next time, stay polished! :)