I see I've been neglecting local polish lately, my bad! Since I'm so into blue these days, here's a happy one!
Caress Baby Blue is a bright medium blue. It's not powder blue that's usually characteristic of baby blue.
Caress formula is always fantastic so no application problems with this one. I used two coats. Finish is somewhat jelly-like.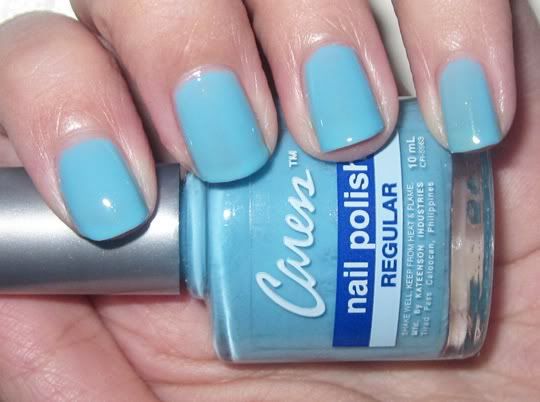 I love this color, I forgot how nice it is!
Until next time! Stay polished! :)