Happy weekend everyone! Today I have a special polish to show you, something my officemate lent me, hello Crystal! She loves blue and so do I!
Estee Lauder recently repackaged and relaunched their nail polish line and this is the first one I've tried!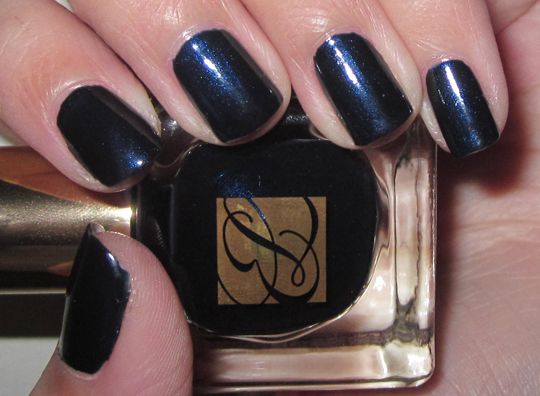 Blue Blood is an ultra dark vampy blue. The name is actually very appropriate. It has a nice blue shimmer running through it which is more apparent in the bottle. On the nails this color can look black but definitely blue under the sun.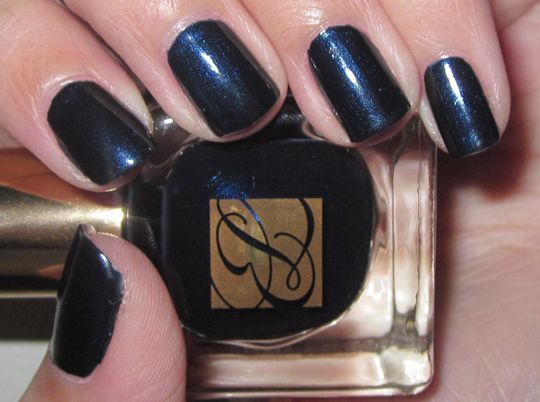 The formula is like BUTTER, probably the best I've tried! It's thicker than most brands but very easy to work with. It only goes where the brush leads it. Even if you apply a big dollop at the edge of your nail, it won't pool into your cuticles. Self-leveling and dries fast too with a super glossy finish! No top coat needed. Bonus: Estee Lauder packaging is always to die for! I'm one impressed consumer!
Here it is topped with
China Glaze Ruby Pumps
. I cannot seem to get over this polish, I love layering it over darker colors!
Estee Lauder is exclusively distributed by Rustan's. The Nail Lacquers retail for P900 a bottle.
Until next time! Stay polished! :)