Hello everyone! Hope you had a good weekend! I can't believe it's Monday again tomorrow T_T Anyways yesterday I bought this awesome Love & Beauty glitter nail polish set from Forever 21. I was playing around with it, testing different color combinations when I ended up making a cute jelly sandwich - my first actually! If you don't know what a jelly sandwich is, read on!
Step 1: Paint your nails with any color. I chose Etude House CBL601.
Step 2: Apply glitter nail polish. I chose the teal glitter from the set.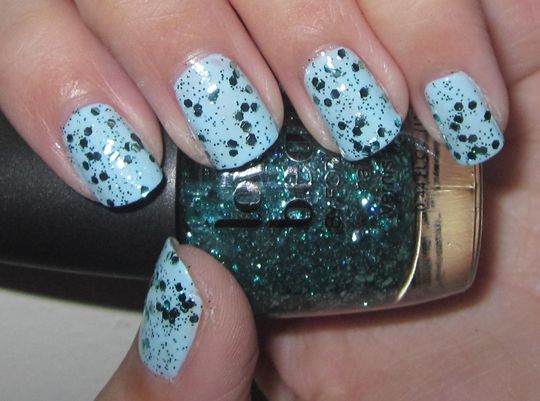 Step 3: Apply one coat of jelly polish, preferably a similar color to your base color. I used Caress Cool Blue.
And voila! I ended up with this marine-like jelly sandwich which reminds me of sea foam and mermaids. The teal glitter turned into turquoise corals or algae trapped under the sea. It looks more splendid in real life! I'm really glad I was able to do this exercise!
Oh here's the glitter set from Forever 21.
The bottles don't have names but here are swatches.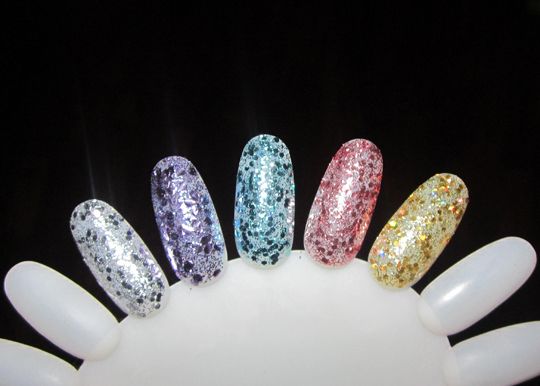 There are other available sets so I suggest you grab one asap! I got mine for only P385.00!
Now all I need is more jelly polish!
Until next time! Stay polished! :)