I love a good dark vampy color. I also love the OPI country collections, especially the corny names. Eiffel for this color? Ding ding ding!
This shade is obviously from the France collection which came out fall 2008. Holy cow 2008, I didn't even know about OPI back then. That's why when I see a bottle from the older collections, I grab it immediately! It's sort of my personal mission to have at least one color from all the country collections, some of which are extremely hard to find!
Eiffel For This Color is a gorgeous aubergine with purple shimmer. When I first saw this it looked more like a frosted purple in the bottle so I was surprised it turned out to be almost black on the nails! The shimmer can only be seen under direct sunlight.
Formula was good, a little on the thick side but manageable. Opaque in two coats. Sometimes it looks dark blue, sometimes dark plum, sometimes dark brown. Very flattering on fair women.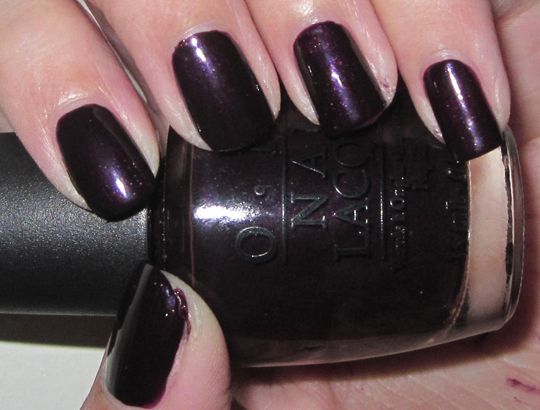 This was another steal from that mysterious beauty booth near our office. I love it!
Until next time! Stay polished! :)