Hello! Just a quick post to show you my manicure for today, the Ruffian nails. Now we all know that this design was created by CND for a Ruffian fashion show back in 2010. Well I've always wanted to do it but only tried it now!
Step 1: Apply your base color. I suggest using a dark pigmented one-coater color. If the color doesn't contrast too much with your skin, the Ruffian effect won't be noticeable. I used
OPI Eiffel For This Color
.
Step 2: Apply your second color. Now I know that sounds easy but the trick is really just practice. If you're good at painting your nails, you can definitely do this free hand using the three stroke technique. If not, you can wait for your base color to dry completely then use
French manicure tip guides
.
But the best tip I could give is to use a nail polish with a perfect brush - flat, wide, and tapered. I used
Wet n Wild Wet Cement
and all I needed was one swipe to create the clean arch.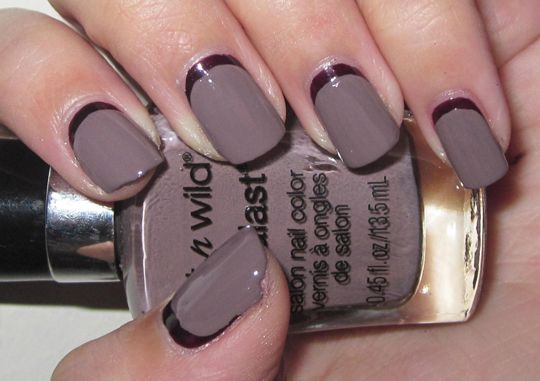 I was surprised how easy it was! Even if unconventional, I think this color combo still makes this manicure work appropriate. It certainly is more interesting than a French manicure!
Until next time! Stay polished! :)