Nail polish companies are already releasing their holiday collections, making me so excited for Christmas! Here's one of my favorite reds for the season, Essie Thigh High.
Sexy name eh? Thigh High is a gorgeous red shimmer. It looks darker in the bottle but it comes out a medium red on the nails. The shimmer is not over glittery, just giving the color a lit from within look. Perfect for Christmas!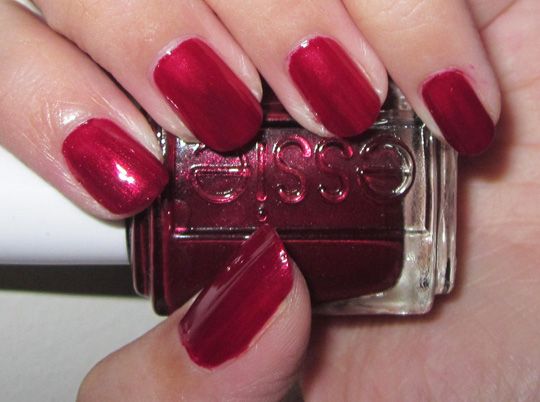 I used two coats for full opacity. Some have said that this is a dupe for
Chanel Malice
, but Malice is a lot darker and more vampy. I'm glad I have both in my collection.
Phew I can't believe I'm already posting about Christmas! What holiday colors are you excited about??
Until next time, stay polished! :)