Happy new year everyone! I know I've been lagging behind on my posts, I'm sorry! Today I'll show you the nail polish I wore on NYE up until yesterday.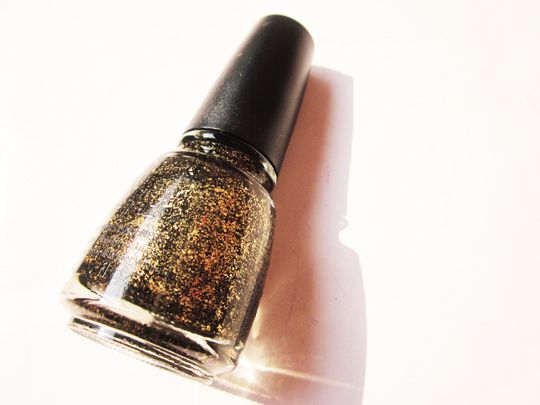 Bat My Eyes came out in the 2013 Halloween collection of China Glaze. It's a gorgeous black jelly with a ton of medium sized gold glitter and very few orange bar glitter. I first saw this color on MissJenFABULOUS (btw did you know she's a
nail art thief
so sad) and immediately wanted it since I didn't really have a black that I loved in my collection. I was so surprised to see it in-store on December so I snatched it up!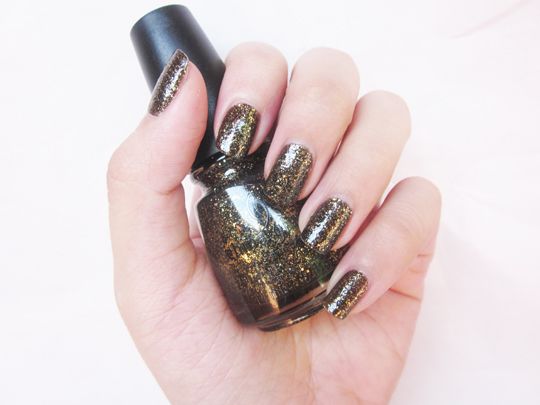 Black and gold are two of my favorite colors so this polish was a total hit for me. Despite the heavy glitter, the liquid flowed easily. Two coats for full opacity plus two coats of top coat to really bring out the sparkle. If you're looking for a more intense black, one coat of this over a black crème would look nice as well.
This is also a good alternative (I'm not saying dupes!) to
Deborah Lippmann Cleopatra In New York
which is chunkier and I imagine much harder to remove.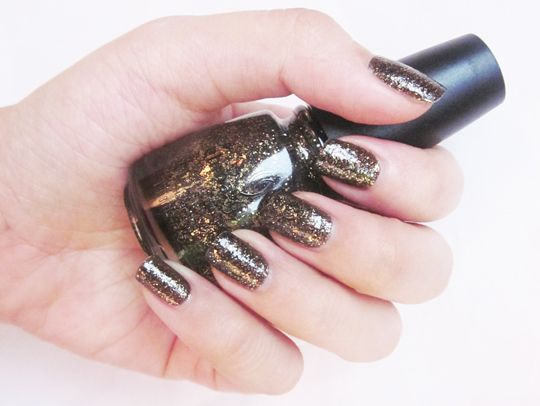 So glam, perfect for a party don't you think?
Until next time, stay polished! :)